Country World Adventure Park is located in Puerto Plata, Dominican Republic and is just a 10 minutes drive from the Amber Cove Cruise Port and 25 minutes from Taino Bay Cruise Port and Puerto Plata City.
At our Park we offer activities like Zip Lining, Horseback Riding and ATV tours. We also have a large refreshing swimming pool, a pool Zip Line & Bar, a Restaurant with dominican dishes and a tropical garden with animals. 
Located within 70 acres of fertile farmland, we have built a little paradise, being the ideal place for a fun, adventurous and active day out. Young and old will get in touch with the Dominican nature and countryside first hand.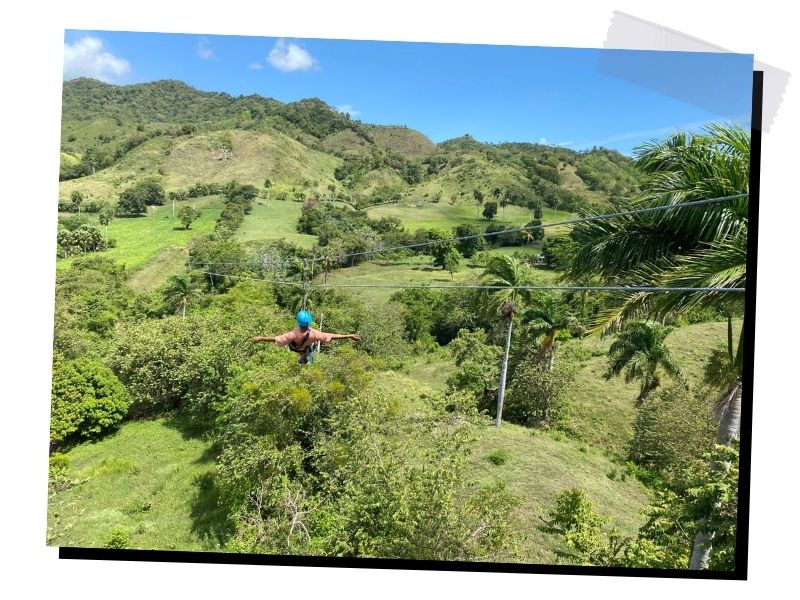 About our Family Business
Country World Adventure Park / Country World Adventures is owned and managed by a german family.
We look back on more than 30 years of experience in Dominican tourism; with highlights, like being the original explorers of the 27 Damajagua Waterfalls. 
With maximum attention and quality service we make sure you will get what you deserve; an exciting day out, with impressions to stay in everlasting memory.
Country World Adventure Park is completely powered by a photovoltaic system. More than 60 solar panels and a large battery bank keep everything up and running, while our deep well solar pumps supply sufficient fresh water for the whole facility. 
Since day one, we started growing our own vegetables and fruits, which are enjoyed by our customers and rescued animals as well. Large fields of pasture provide food for our horses, cows, chickens and guinea hens.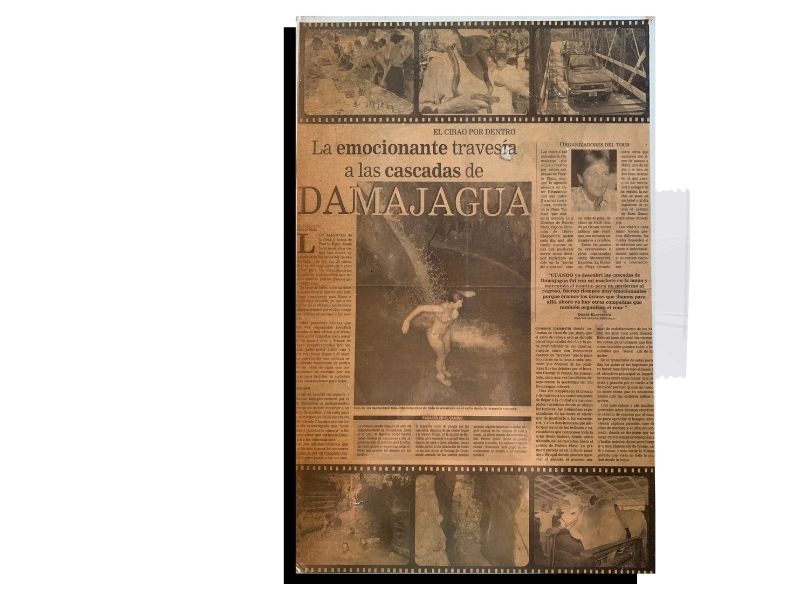 Adventurer & explorer since the 90s
The owner of Country World Adventure Park, Dieter Klapperich, founded Inter Hispaniola S.R.L. (Tour Operator) and Dominicana Jones (Safari) in the 90s and was looking for an adventure in Puerto Plata so stunning that it would take your breath and leave you with unforgettable memories.
He began his search in the forests of Imbert, after hearing about a river that's located somewhere in the mountains. He grabbed his machete and started making his way through the jungle, marking his path so he would not get lost on the way back. After discovering the 27 Waterfalls of Damajagua, Dominicana Jones Safari / Inter Hispaniola S.R.L. was the only Tour Operator in the country organizing excursions to the Damajagua Waterfalls. Soon after, many other companies got aware of this spectacular adventure and started scheduling their own adventures. Since then, the Damajagua Cascades have become the #1 attraction in Puerto Plata and is nowadays a National Park.
Today the Waterfalls are still part of our program and just 15 minutes drive away from the Country World Adventure Park, which also offers a variety of fun and adventurous activities for all ages.